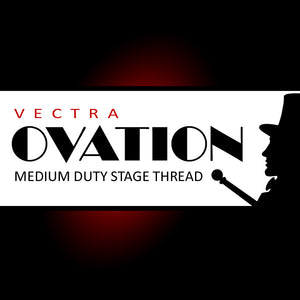 Looking for a replacement thread for your Dancing Cane? Some of our customers use Vectra X2 but many canes are too heavy and the last thing you want to do on stage is risk breakage because you were pushing the thread to it's limits. Confidence on stage means knowing you are more than prepared and with Ovation you will be.

It is the companion thread to Vectra
Maxx
, our strongest stage line. Like Maxx, it's a jet black monofilament which just eats up light, absorbing it like a sponge resulting in minimal reflection and maximum invisibility. It's precisely HALF the diameter as Maxx and is suitable for effects like a dancing cane where the thread will be out in the open but you have a bit of distance between you and your audience. Think of it as Maxx's Vegan sister, similar but thinner.

How much you can lift with it is going to vary as every routine has different stressor points. We can guarantee it will work with your dancing cane with strength left to spare. And that means confidence.
 
** 1 spool contains over 300 feet